- NEW ITEM -
Worm Free Flex®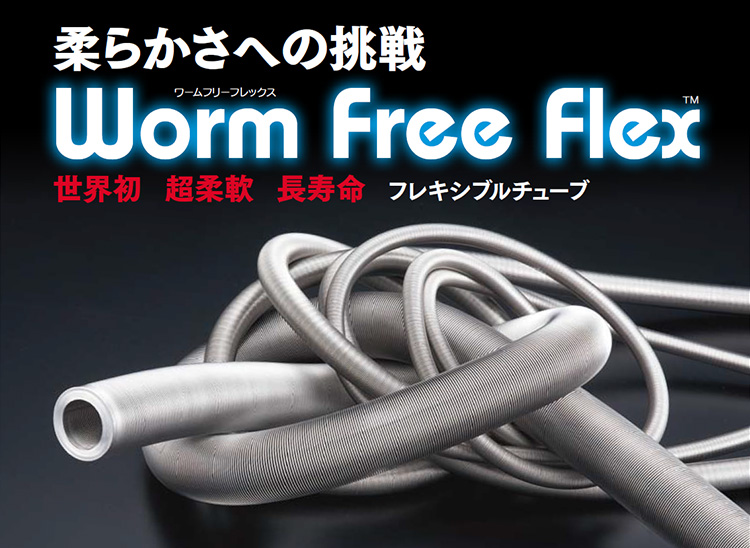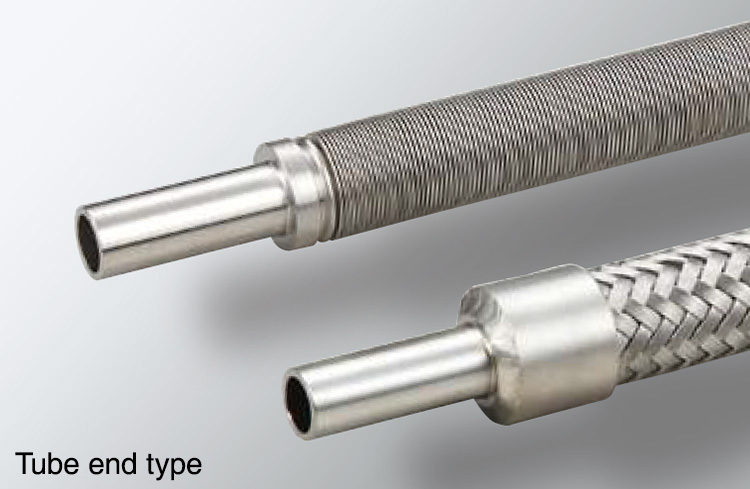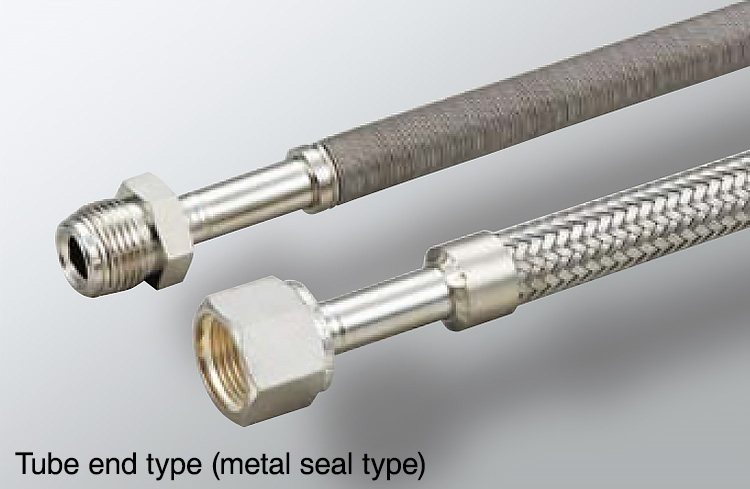 FEATURES
Formed flexible hose born out of a different idea to conventional items
Elasticity, like rubber hose
With braid, outstanding pressure tightness
Extremely low pressure loss
Superior durability
A maximum of 93 times in vibration test and a maximum of 28 times in bending test are realized.(in our comparison)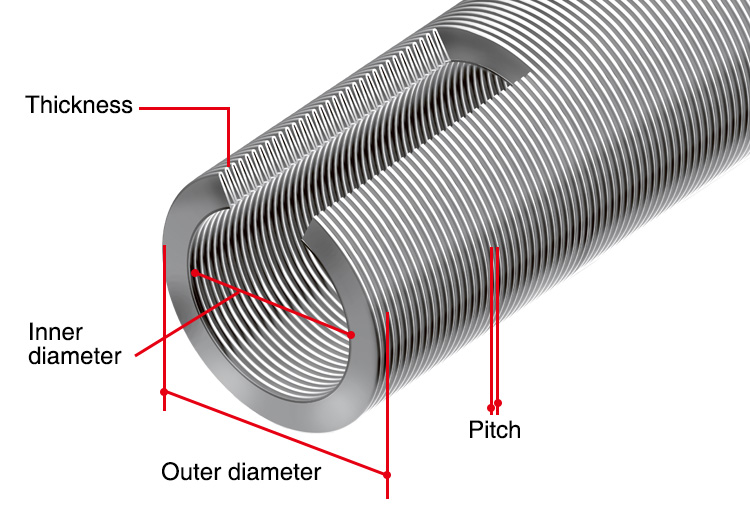 STANDARD DIMENSIONS AND PERFORMANCE TABLE
Nomal

diameter

Inner diameter

(mm)

Thickness

(mm)

Pitch

(mm)

Outer diameter

(mm)

Min. bending radius

(mm)

Max. working pressure

(MPa)*1

Weight

(kg/m)

A
B
No braid
Single braid
Constant bending
Repeated bending
No braid
Single braid
No braid
Single braid
3
1/8
3.2
0.10
0.5
5.1
-
10
55
Vacuum-1.5
-
0.06
-
5
-
4.2
0.15
0.6
7.8
-
25
60
Vacuum-0.7
-
0.15
-
8
1/4
4.8
0.15
0.6
9.0
10.5
30
60
Vacuum-0.5
16
0.18
0.21
10
3/8
9.4
0.15
0.6
14.0
15.5
45
60
Vacuum-0.3
11
0.37
0.40
15
1/2
11.5
0.15
0.7
16.5
18
45
70
Vacuum-0.2
10
0.43
0.47
20
3/4
20.7
0.20
1.0
30.5
32
50
85
Vacuum-Atmospheric pressure
3.5
1.20
1.51
*1:Pressure at working temperature of 40℃,safety factor of 3 and weld efficiency of 0.7
The maximum working pressure may vary depending on the design conditions.
Other sizes except those mentioned in the list can be manufactured.
According to customers' specifications, we design and manufacture the products. In addition, various durability tests can be performed. Please consult us.
The specifications are subject to change for product improvement without prior notice.